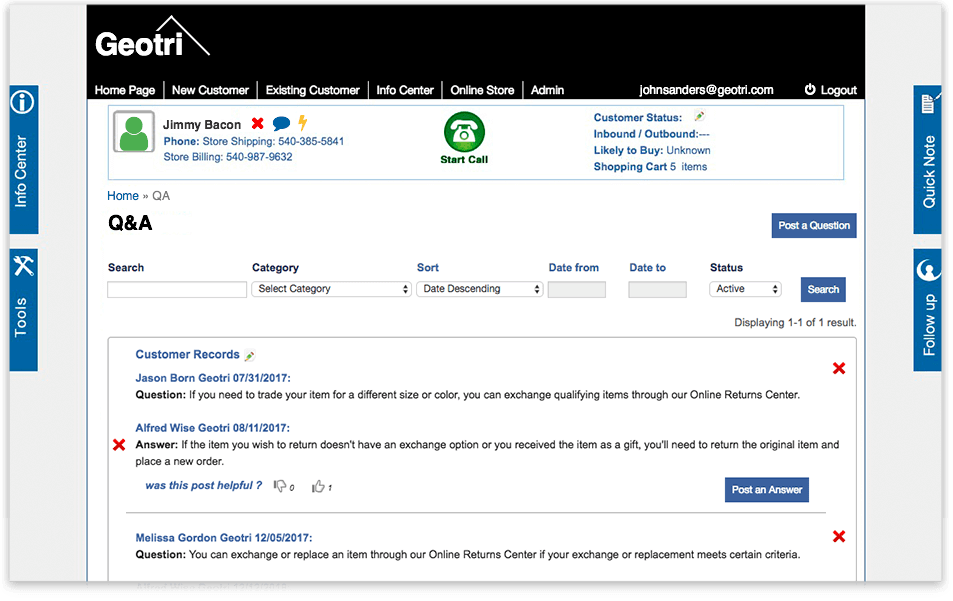 QUESTIONS AND ANSWERS (QA)
Again, there is no need for your agents to have sticky notes to reference when they encounter a "sticky" situation. If they're confused, you can have them access the Q&A feature. Here, commonly encountered issues or questions are posted alongside with the answers written by other users and system admins. This way there is a record of past questions and solutions/answers so that the same problems aren't encountered multiple times a day, week, month, or year. These are all manageable to make sure nothing is diluting the important questions and answers.
Contact Us
Indition Orderdesk Features List
Spend time managing your
content the way you want

.
| | Free | Bronze | Silver | Gold |
| --- | --- | --- | --- | --- |
| Multi-site | | | | |
| Multiple user roles and publishing rights | | | | |
| Unlimited templates with versioning | | | | |
| Widgets in templates shared and inherited by pages | | | | |
| Indition Workflows for simplifying content management | | | | |
| Content branching, merging and tagging | | | | |
| Versioning of all content | | | | |
| Asset repository | | | | |
| A/B/X page testing | | | | |
| Force page delivered over SSL | | | | |
| User Agent specific revision routing | | | | |
| Revision & page locking | | | | |
| Page archiving | | | | |
| Multi-level content caching | | | | |
| Custom URLs with 301 redirects and external redirects | | | | |
| Drag and drop page tree | | | | |
| API connections to major social media | | | | |
| Blog Module | | | | |
| Job Board Module | | | | |