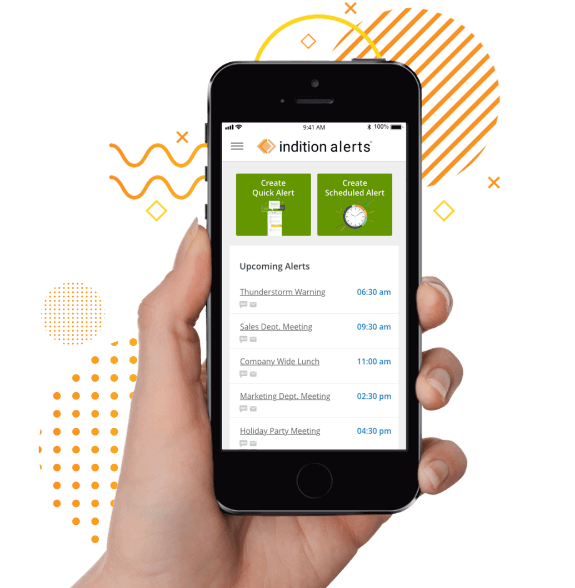 Indition Alerts™ provides fast and reliable delivery of notifications to any audience, over any device.
Send out Alerts from your mobile devices using the Indition Alerts mobile app. Make sure you can send out alerts from anywhere when they are needed the most. Send out Quick Alerts, create Scheduled Alerts, and see a list of Upcoming Alerts all within the app. There's no reliance on having your desktop ready with a Wifi connection!
Learn More
When you're on the go, your mobile forms should be as well.
If you need an online form builder tool that allows you the ability to create online web forms for your website along with the ability for collecting forms on your iPhone or iPad, you've come to the right place! Our mobile forms app allows you to build forms on your desktop, then download them to use on your mobile device without the need for internet connection.
Learn More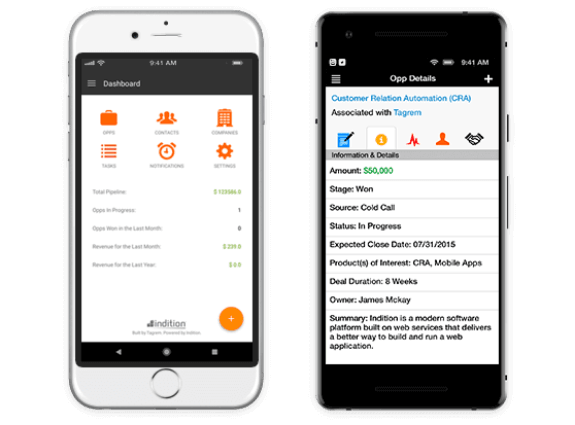 The Indition Sales CRM App allows you to do business wherever your business may take you.
Through integrated mapping tools, find who's nearby based on your current location and research your customer, analyze past sales activity, send personalized email messages, and share documents to get the deal closed.
Learn More